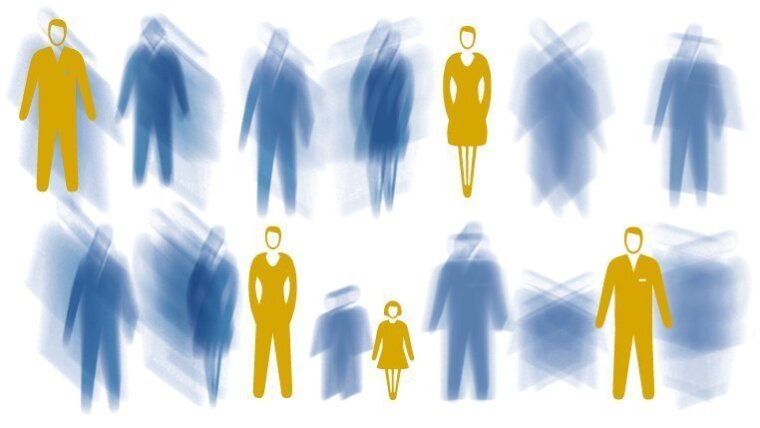 Programme
23 – 27 September 2019
Great Transformation
Image: Sarah Cords
Programme
We are pleased to present you the conference programme on the following pages.
The following weekly overview will give you a comprehensive overview over the different events during the conference week. On the individual daily pages you will be shown all events held in English language. For the complete schedule for each conference day, please visit the main site de in German.
You may download the conference booklet PDF here [pdf, 4 mb] de (in German).
Please mind all recent changes [pdf, 8 kb] de to our conference programme.
Weekly Overview
The opening event and reception will take place on Monday, 23 September 2019 at 5 p.m. at the Volkshaus Jena. Branko Milanović will give the first keynote speech on the topic "The Transformation of Global Inequality".
Tuesday
Wednesday
Thursday
Friday

9.00 –10.00

Keynotes:

Joan Tronto
James K. Galbraith

9.00 – 10.00

Keynotes:

Maristella Svampa

Nick Srnicek

9.00 – 10.00

Keynote:


Lucio Baccaro (in German)


Panel discussion:

After the Arab Spring: Young People in North Africa and the Middle East

9.00 – 10.00

Keynote:

10.00 – 10.30
Break

10.00 – 10.30
Break

10.00 – 10.30
Break

 

10.30 – 13.00

Plenary events

Forums "Fields of Transformation"

Forums "Shapes of Post-growth societies"








 

10.30 – 13.00

Events for DFG sections

Forums "Fields of Transformation"

Workshops and Trainings


10.30 – 13.00

Events for DFG sections

Forums "Shapes of Post-growth societies"


10.00 – 11.30

Panel discussions:


Digitale Transfor-mation: Euphorie, Dystopie, Empirie (in German)
Global Sociology - Global Dialogue (in German)
Plan S ante portas (in German)

Forums "Shapes of Post-growth societies"

Forums "Fields of Transformation"

 

 

 

11.30 - 13.00

Talk followed by discussion:

Forums "Shapes of Post-growth societies"

Forums "Fields of Transformation"

13.00 – 13.30
Break

13.00 – 13.30
Break

13.00 – 13.30
Break

13.00 – 13.30
Break

13.30 – 14.30

Keynotes:

Wolfgang Streeck (in German)
Gurminder K. Bhambra

13.30 – 14.30

Keynotes:

Luc Boltanski & Arnaud Esquerre (in French)
Qingzhi Huan

13.30 – 14.30

Keynotes:

Karina Batthyany
Philipp Ther (in German)

13.30 – 15.00

Closing Event:

Die große Trans- formation und die (Un-)Verfügbarkeit der Zukunft (in German)


14.30 – 15.00
Break

14.30 – 15.00
Break

14.30 – 15.00
Break

 

15.00 – 17.30

Plenary events

Forums "Fields of Transformation"

Forums "Shapes of Post-growth societies"

15.00 – 17.30

Events for DFG sections

Forums "Fields of Transformation"


Forums "Shapes of Post-growth societies"

15.00 – 17.30

Events for DFG sections

Forums "Shapes of Post-growth societies"


Forums "Fields of Transformation"

 

17.30 – 18.00
Break

17.30 – 18.00
Break

17.30 – 18.00
Break

 

18.00 – 19.00

Keynotes:

 

 

 

18.00 – 20.00

Panel discussion:

Wider den Methodenstreit! Wie können wir gesellschaftliche
Transformationen
empirisch erforschen? (in German)

18.00 – 20.00

Talks followed by discussion:

Klasse als Schicksal? (in German)
Welche Soziologie benötigt eine Gesellschaft im Umbruch? (in German)

Panel discussion:


Postwachstums-gesellschaften – Design, Desaster, Deliberation (in German)

18.00 – 20.00

Talk followed by discussion:

Autoritärer Nationalradikalismus (in German)

Panel discussion:

Niedriges Wachstum und die Zukunft Europas (in German)

 

19.00 – 20.30

Panel discussions:

Nach dem raschen Wachstum? (in German)
Soziologie als Beruf. (Aus-)Bildung zwischen Forschungsorientierung
und Employability (in German)

 

 

 

 

20.00 – 22.00

Panel discussion:

Dem Rechtspopu-lismus entgegen-treten: Demokratie in Städten und Gemeinden stärken (in German)

 

 

from 21.00
Concert

 

from 21.00
Party